UzLiDeP Leader Aktam Khaitov: Teaching profession will acquire constitutional status
UzLiDeP Leader Aktam Khaitov: Teaching profession will acquire constitutional status
25.03.2023, 14:35
Termez Institute of Economics and Service hosted an event on "The updated Constitution will be a solid legal basis for a prosperous life of the people". Deputy Speaker of the Legislative Chamber of the Oliy Majlis, head of the UzLiDeP faction Aktam Khaitov presented information to teachers and students about the changes being introduced to the Basic Law of the country.
The number of articles in the Constitution is increased from the current 128 to 155, the norms – from 275 to 434. The basis for changes and additions was the freedom and value of a person. In particular, such norms as the presumption of innocence, the inviolability of housing, the free occupation of any type of activity not limited by law, and protection from unemployment have been introduced.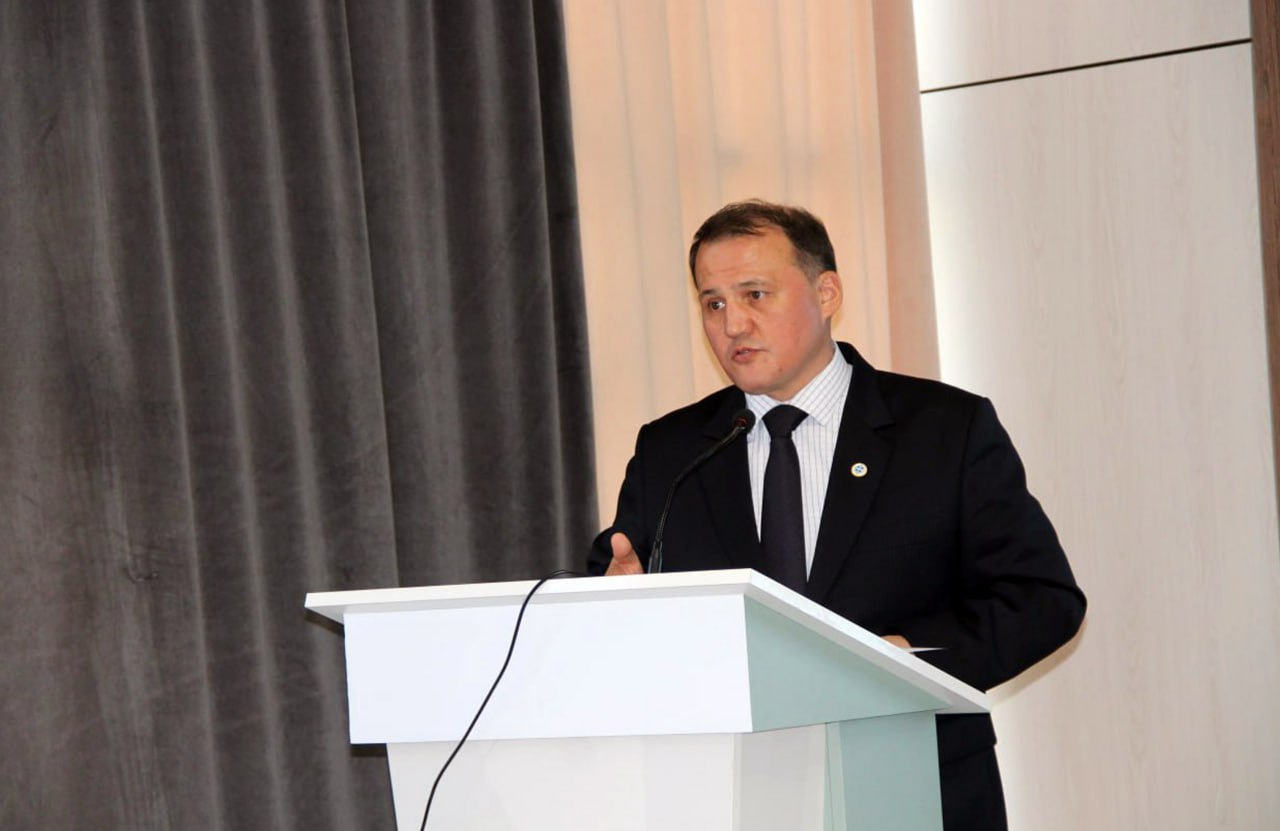 The draft Constitutional Law includes norms in education from the point of view of the approach inherent in the social state. The number of norms relating to education and science has been doubled. UzLiDep fully supports the introduction of these changes, since one of the party's priority goals is to ensure that Uzbekistan takes a place among the 30 countries included in the world rating in terms of education and intellectual development.
The rights and opportunities to receive education are expanding, teachers will receive a constitutional status. Granting academic freedoms to higher education institutions, the possibility of obtaining free higher education on the basis of competition at the expense of the state, the norms on supporting non-profit non-governmental institutions will provide the younger generation with the opportunity for personal development, to realize their aspirations, to find their place in life by mastering modern specialties.
In the past six years, the number of institutes and universities has increased from 77 to 210, enrollment has increased 5 times, the number of students has reached 1 million, higher education enrollment has increased from 9 to 38 percent. The number of state grants has doubled and reached 40,000, grants for magistracy have been increased by 5 times. It was noted that all this is the result of opportunities created for young people.
Deputy Speaker of the Legislative Chamber of the Oliy Majlis, head of UzLiDeP faction Aktam Khaitov called on all teachers and students to demonstrate their civic position at a national referendum to be held in Uzbekistan on April 30 this year.
Press Service of
Surkhandarya Regional Council of UzLiDeP
← Back to publications list